Productivity and professional improvement podcasts
13. Imposters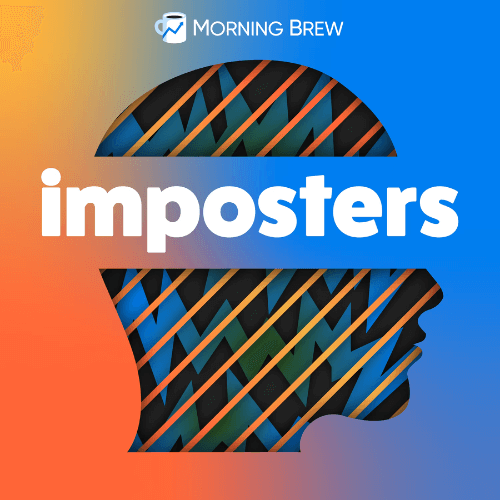 Quick summary: Hosted by co-founder Alex Lieberman, this podcast brings on titans of industry, athletes, and entertainers to discuss mental and personal challenges. It's a raw reflection of the journey everyone has taken, good and bad, with the reminder everyone deals with being an "imposter."
Source: Morning Brew Podcasts
14. Better Than Yesterday
Quick summary: This podcast, hosted by Osher Günsberg, has one focus in mind: make your day better. It covers conversations with people from all over the world, from all walks of life, to bring an authentic perspective on what it takes to do better.
Source: Osher Günsberg
15. The GaryVee Audio Experience
Quick summary: Hosted by Gary Vaynerchuk, this podcast is a mix of the entrepreneur's vlog content, keynotes on marketing, sales, and business, as well as interviews and side chats. It covers a wide range of topics, from personal development and emotional intelligence, to evolving business strategy and running successful operations.
Source: Gary Vaynerchuk
16. A Productive Conversation
Quick summary: Hosted by Mike Vardy, this podcast discusses tips, tools, tactics, and tricks for tackling productivity, time management, goals, to-do lists, habits, and workflow. It centers conversations on getting the right things to live a balanced professional life.
Source: Mike Vardy
---
Dreams with Deadlines is the one and only strategy meets execution community. We're a global network of ambitious leaders who are passionate about using OKRs and agile practices to achieve audacious goals and build a better future.
Whether you're new to OKRs or a seasoned pro, the Dreams with Deadlines community is where you'll find the knowledge, connections, and resources you need to achieve your goals with greater confidence, efficiency and impact.
Join for free to get access to our private Slack forum, exclusive events, and curated networking opportunities to fuel your personal and professional growth.
Additional resources